Welcome
ANNOUNCEMENTS
1. IMMACULATE CONCEPTION —Holy Day of Obligation
Thursday, Dec. 7th at 4:00 PM—St. Catherine's in Squaw Lake
Thursday, Dec. 7th at 7:00 PM—St. Michael's in Northome
Friday, Dec. 8th at 9:00 AM—Our Lady of the Snows in Bigfork
2. Christmas Schedule —(Required to go to both 4th Sunday of Advent and Christmas)
Sunday, Dec. 24th at 4:00 PM—St. Catherine's in Squaw Lake
Sunday, Dec. 24th at 7:00 PM—St. Michael's in Northome
Monday, Dec. 25th at 9:00 AM—Our Lady of the Snows, Bigfork
(Updated 11/26/2023)
Our Lady of Snows, Bigfork
Mass Times:
Sunday: 9:00 AM
Tuesday: 9:00 AM
Wednesday: 9:00 AM
Confession:
Sunday: 8:00 - 8:45 AM
Tuesday: 8:30 - 8:45 AM
Wednesday: 8:30 - 8:45 AM
Adoration:
Wednesday's 9:30 AM* - 10:30 AM (*Following Mass)
St. Catherine, Squaw Lake
Mass Times:
Saturday: 4:00 PM Vigil Mass
Confession:
Saturday: 3:00 - 3:45 PM
Adoration:
Saturday: 3:00 - 3:45 PM
St. Michael, Northome
Mass Times:
Saturday: 7:00 PM Vigil Mass
Confession:
Saturday: 6:30 - 6:45 PM
Warning
PLEASE BE AWARE

Email and text hackers target the public in many ways, even posing as clergy, asking for money or personal information. Please be aware of these fake phishing emails and texts that are enticing you to take the bait: such as click on a link, give personal information, or respond in some way. Delete these suspicious emails or texts and do not respond to them.
Catechism In A Year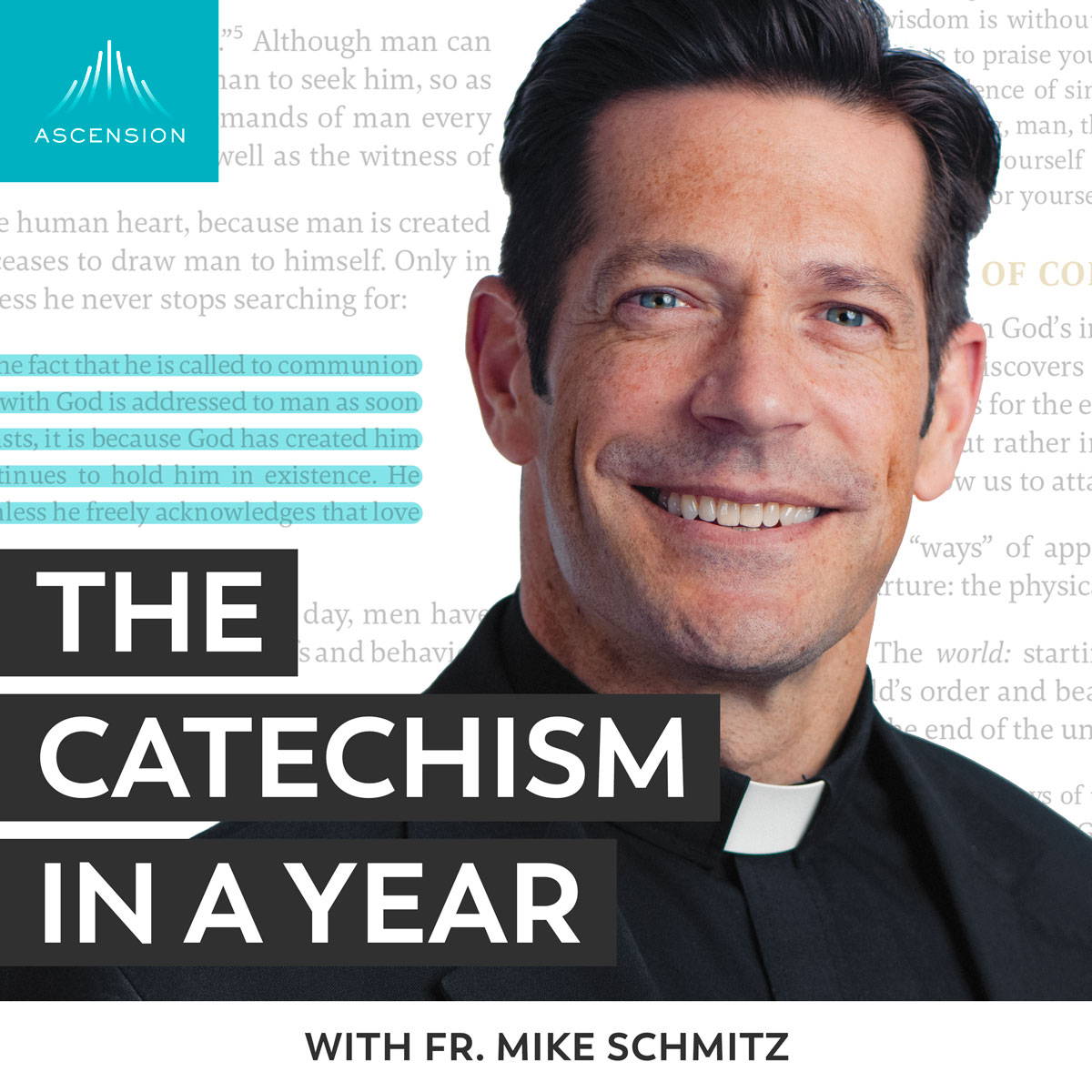 For more information click here.
Office Hours
Parish Offices are combined at Our Lady of the Snows in Bigfork.
Hours:
Tuesday: 10:30 AM - 1:00 PM

Wednesday: 10:30 AM - 1:00 PM
At other times:
Fr. Jeremy is often available, please call the office phone at 218-743-3255 to leave a message. You will receive a response as soon as possible.
Faith & Politics
Statements From Minnesota Bishop's
Information on Minnesota Bill for So called Assisted-Suicide
Weekly Readings
Weekly reading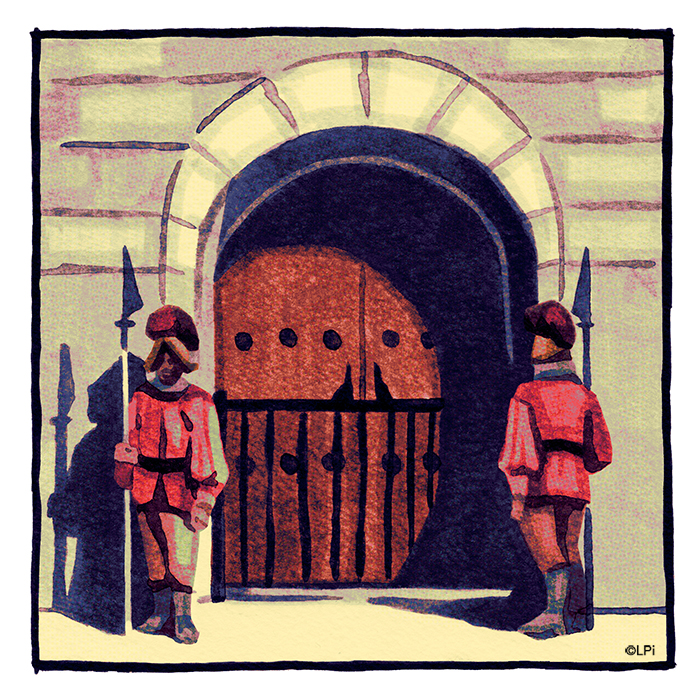 Weekly reading
Readings for the week of December 3, 2023
© Liturgical Publications Inc
Safe Environment
http://www.dioceseduluth.org/safe-environment-reporting-2017
Diocese News
07/12/23 4:19 pm
07/12/23 4:18 pm
07/12/23 4:17 pm
_
Area Retreat/Events
WORLDWIDE MARRIAGE ENCOUNTER
"Yet, O LORD, you are our father; we are the clay and you the potter; we are all the work of your hands." As we begin the waiting of advent, let us strive to become the work of his hands by attending a Worldwide Marriage Encounter Weekend. The next Weekends are Feb 9-11, 2024 in Buffalo, MN and Feb 9-11, 2024 in Mandan, ND. For more information, call Miki Schultz at 507-227-8229 or visit them at northmnwwme.org.
Marriage Encounter
Enriching your marriage must be a top priority! Give each other the best CHRISTmas gift possible by attending the December 9th & 10th Marriage Encounter. Weekends are held at Mt Olivet Conference Center in Farmington. Register at: www.marriages.org. Questions? Call: 651.454.3238 or email: [email protected]
If you have any questions, please call Mary Jackson at: 651.454.3238.
BUFFALO RETREAT CENTER
Shepherd Me, O God
Men's Silent Weekend Retreat –– Dec 1-3
The image of the Shepherd is central to our scriptural understanding of God. Psalm 23 is the Shepherd's Psalm. Jesus embraces this image when He proclaims that He is the Good Shepherd. It is the Lord Jesus who leads us and guides us through the dark places of life into the promised peace of the Kingdom. Includes Mass, personal prayer time, Reconciliation, Scriptural Rosary and a healing service. Per person: $50 deposit at registration and Suggested Donation of $170; includes 2 overnights, private accommodations and 5 meals; Register online at www.kingshouse.com or call 763-682-1394.
Advent Day Retreat for Men and Women, presented by King's House Retreat Team
December 6, 2023—9 am to 3 pm
The Advent season offers an opportunity to nurture our inner life with God through the scriptures of this sacred time. The day will include presentations and opportunities for individual private prayer. The sacrament of Reconciliation will also be available. We conclude the day with the celebration of Eucharist. Lunch is included. Suggested Donation $60 per person. Register online at www.kingshouse.com or call 763-682-1394.
For God So Loved the World – December 8-10, 2023
Advent Silent Retreat for Men and Women presented by Susan Stabile
Advent is the time that we come to a deeper understanding of what it means that God became human in the person of Jesus Christ. This time of preparation for the birth of Christ affords us the opportunity to deepen our relationship with God, to grow in the spiritual freedom necessary to welcome Christ more fully into our hearts and lives, to reflect and pray on the spiritual dimension of Advent and discern how we may grow in our response to the gift of Incarnation. Come and deepen your understanding of what it means for you to participate in birthing Christ into our world. Register online at kingshouse.com. Suggested Donation $240 ($50 at time of registration & $190 at the conclusion of the retreat). If you or a friend would like to attend this retreat experience but are hesitant due to financial restrictions, please contact our office to complete your registration. Space is limited for this retreat, so register early.